It has been a while since I have posted, and for that I profusely apologize. It's not that I haven't written, but I have ignored this blog too long. This particular post is a diversion from my normal managerial anecdotes, but I feel there is an important point regarding senseless remakes and reboots of films that were perfectly great to begin with.
Please don't get me wrong; I think that advances in special effects and cinematography allow for a clearer representation of a director's vision. However, I can think of only a few remakes that even come close to the original in quality, and perhaps "The Bounty" with Anthony Hopkins and a young Mel Gibson is one of them. Unfortunately, remaking the 1973 "Papillon" that starred Steve McQueen and Dustin Hoffman is not one of them.
Dustin Hoffman's Louis Dega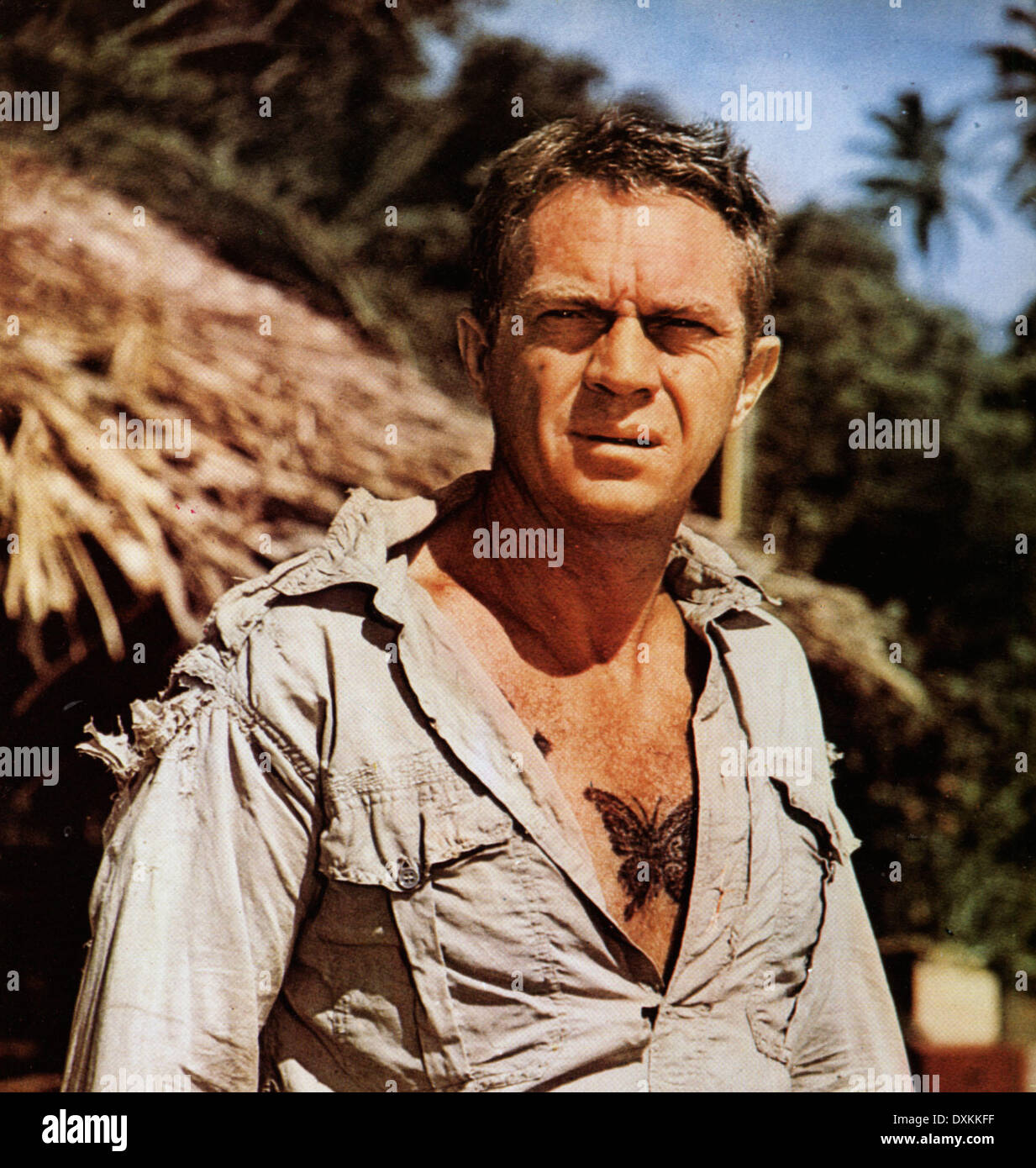 McQueen as Charriere (Papillon)
I remember watching the original with my brother over 40 years ago. Steve McQueen was the ultimate-cool of the 1970's. His cool would have endured into the 80's and 90's if not for an untimely death in 1980. He could have easily rivaled his contemporaries in Robert Redford and Paul Newman who continued to deliver iconic performances into the later years of both of their careers.
One of my favorite scenes of the film is a dream sequence Papillon experiences while in solitary confinement. A young (older than Will Robinson) Bill Mumy, along with his cohort speak the dreary line "You're Dead". Anyway, I digress; the remake stars British actor Charlie Hunam (Sons of Anarchy) as Charriere and Rami Malek as Dega. Rami Malek is going to prove himself one of the best actors of his generation, without a sliver of doubt. I first noticed him as Merril "Snafu" Shelton in "The Pacific", he most recently portrayed Freddie Mercury in "Bohmeian Rhapsody" with artistic precision. Charlie Hunam, who has significant range, completely channeled his Jax Teller character from SOA, complete with that garbage muddled accent. It was disappointing.
The movie begins with scene in 1931 Paris, that portrays the backstory on how Charriere ends up accused of killing a pimp, which wasn't included in the original film, the only added punch worth mentioning. The problem is that everyone in the scene speaks like they're from Rhode Island. I don't have anything against New England, but the scene is in Paris; why would everyone be speaking that way? It made no sense, and lacked any authenticity. Half of the characters in the movie, including Malek spoke with a European accent, so why does a British actor speak like Jackson Teller? It didn't work for me at all. After watching the movie for over an hour, it did grow on me to a degree, and I think that was because of Malek's spot on portrayal of Louis Dega. Although not as good, but on close footing with Dustin Hoffman's performance in the original.
Jax Teller or Papillon - I can't tell at all
So here is the point of this rant; why the remake? There was no innovation in cinematography or special effects that enhanced the story (much of which has been found to be fictionalized anyway by Charriere himself). The set location of the original 1973 version was more authentic, the scenes more developed, and of course, starred the King of Cool. With all of the talented screenwriters in Hollywood and elsewhere, writing their hearts out, why do the Hollywood studios choose to rehash something already great? Are younger viewers averse to watching an "old movie". I still love to watch the "Caine Mutiny" with Humphrey Bogart, or "Twelve Angry Men" with Henry Fonda because they are superb movies, beautifully acted and meticulously produced. If these directors aren't adding any real enhancement, why are they rehashing artistic greatness? Is it just about the money?
Rami Malek, keep and
eye on him.
Personally, I think it is a combination of laziness and greed. It is not about making something great and epic but rather getting a return on investment from a managerial standpoint. I think that sucks. The studios have at their disposal all the talent, equipment, and assets to make great films, and instead we are choking down another Marvel superhero movie and foolish attempts at reboots and remakes. There are so many production units out there, that you would think the best of all time would be brought to life right now, but instead it's one chewy lump of mediocrity after another.
On a lighter note, I did enjoy a couple of cameos in the movie including Tommy Flanagan (Chibs from SOA) that plays a bit part as a bounty hunter along with a few other little Easter eggs. But in general, I am as disappointed with this film as I was with the TV show "Son's of Anarchy" (see earlier post http://www.managersandwich.com/2014/12/outlaw-management-my-anger-and.html). I look to movies as a pleasurable escape. I don't need happy endings, I need to see that whoever made the film gives a shit about all the money and time that is spent putting it together. Is that so much to ask?